Every year for St. Patrick's Day, I compile a new list of St Patrick's Day MP3 downloads that are 100% free and legal.  Many of these artists are played regularly in the Irish & Celtic Music Podcast.  And ALL of these artists were generous enough to offer their music for a brand compilation CD entitled the Best of the Irish & Celtic Music Podcast.
Sales of this compilation CD benefits the podcast as well as a variety of Celtic non-profits.  I've donated over $20,000 to Celtic non-profits around the United States.  So when you buy a CD, you support both this podcast and your fellow Celts.
However, you can download this album now FOR FREE.  This album is similar to one you will receive every month when you become a member of Song Henge.  Normally, you will receive 1-3 songs from 5-7 Celtic bands, plus the occasional free album like this one.
You can also buy or donate below to get 320kbp MP3s: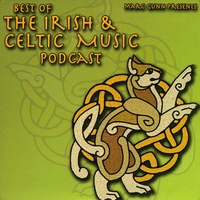 17 Free Irish & Celtic Music Downloads for St. Patrick's Day